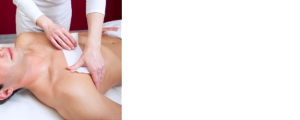 Male Grooming Tips To Get That Class Look
Male grooming like female grooming is an ever changing arena whereby in order to do what is right you must be knowledgeable of what is required. Most men will not ask for grooming advice from professionals but, in the modern world male grooming is fast becoming a necessity. The modern woman is doing a lot so it is only in order that men reciprocate by doing a bit of grooming too. Here are a few tips to help you on male grooming.
Eyebrows
When it comes to male eyebrow grooming, for starters do not go for anything dramatic. First get your eyebrows cleaned up. This can be done by a professional to help open up your face. Tweezing a few hairs from your eyebrows will go a long way in making them look neat and masculine. Do not remove everything keep it simple. Eyebrow grooming entails shaping which is entirely dependent on the shape of your eyebrows and how you want them to look after they've been shaped.
Skin Care
All men enjoy a good looking skin. This can be easily achieved without having to spend hours applying skin care products. Male skincare is as simple as knowing your skin type. What is your skin type? If you have an answer to this question you only have to know which skin care products are designed for your skin. If you do not have an answer for this question, make time to find out if you have normal, dry, oily or sensitive skin. Once you know this you can comfortably use products ideal for you.
Shave Foam
Shaving is one way that men use to achieve a neater look but the pitfalls of shaving are at times frustrating. The important thing while making your choice of shaving foam to counteract the pitfalls of shaving is knowing the right one for you. Knowing your facial skin type will ensure that you choose a shave foam that not only keeps your skin smooth but also ensures you still look tidy at the end of the day.
Makeup
While using make up as a man you should know that the use of makeup should be limited to ensure that you still maintain a masculine look. When looking to hide flaws on facial skin using a foundation that blends will help hide pimples and scars on the skin. Men with a lot of body hair can use concealers to effectively hide these skin flaws.