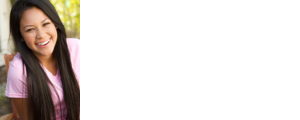 Basic Skin Care Tips For Teens
Teenage years are times that are filled with changes, especially those on the skin. Therefore it is important that you learn a few lessons on teen skincare. While handling teenage skin it is important that you have limits, their skin is growing and you do not want to go overboard while grooming teenage skin.
Cleaning The Skin
While paying attention to teen skincare it is important that you incorporate a routine. Washing the skin regularly will help get rid of dead cells and also remove oil. The skin of a teenager is constantly shedding skin cells and producing sebum, therefore it is important that you wash your skin thoroughly two times a day; as soon as you wake up and before you go to bed. This simple routine will go a long way to keep a beautiful skin.
Moisturizing
The teenage skin is normally very oily and this may make people think that it should not be moisturized. This is the wrong notion. However, after washing the skin the oils are lost and the skin will reciprocate by producing more oils. Moisturizing will trick your skin not to produce sebum. The moisturizer should be ideal for your skin type, using your parents' moisturizers will not cut it.
Exfoliating
Giving your skin a good scrubbing with a microdermabrasion routine once or twice a week will go a long way to rid the skin of dead skin cells and help open up skin pores. Do not do too much exfoliating as it may cause skin sensitivity and irritation.
Makeup
When it comes to the use of make up on skin keep it to the minimum. Teenage skin does not need much make up, a good clean skin is sufficient to ensure you look beautiful. Another important aspect of teen skincare is that if you are using cosmetics you should not share them. This may sound selfish but, most skin infections can be through sharing of eyeliners, lipsticks and lip balms. Secondly, most of the cosmetics are designed for particular skin types and hence you should use the one that suits your skin type only.
It is important that you try out what works before making huge purchase of skincare products. Sample a few products and know which one works best then you can commit to that one. Secondly do not pop pimples on your skin as it causes scaring. Last but not least get a lot of sleep and drink a lot of water to keep your body and consequently your skin hydrated.